Presented below are projects that CIO Software has worked on in the recent past. We are equipped with numerous time-tested tools and technologies, combined with a breadth of experience spanning a wide variety of sectors. While conforming to industry-standards and best-practices, our design, code, and documentation have been described as clever, clean, and easy to maintain. The majority of our new clients come from referrals, which is testimony to our solid reputation for producing and delivering, while remaining reliable, personable, and flexible.
---

TNet SharePoint Intranet System
Tolko Industries Ltd, Vernon BC — Tolko is a Canadian forest products company, based in Vernon BC, that manufactures and markets specialty forest products including lumber, plywood, veneer, OSB, and kraft papers. Working with Splash Media Group, we helped Tolko to develop and maintain their internal TNet intranet site running on Microsoft SharePoint.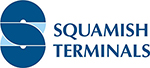 Terminal Operating System
Squamish Terminals Ltd, Squamish BC — Squamish Terminals Ltd. is a breakbulk terminal and warehouse that unloads, stores, and reloads cargo from a combination of railcar, truck, barge, and shipping vessels. In support of their daily business, Squamish Terminals retained CIO Software to build and maintain the "Terminal Operating System". Combined with SharePoint, the stand alone system allows SQT to plan and track the movement of pulp, lumber, and steel from source to destination—complete with powerful queries and reports. The users are staff in the Cargo Traffic Department, Accounting, Management, and Operations.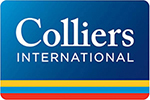 Business Intelligence & Dashboards
Colliers International, Seattle WA — "2011 Colliers Innovation Award": on subcontract to global commercial real estate services organization Colliers International, CIO Software contributed to the award-winning "Client Intelligence Portal" SharePoint project. Using the QlikView BI tool we helped to design and author powerful dashboards—complete with charts and tables for KPIs and other critical metrics—and assisted with deployment and configuration of the backend QlikView Server/Publisher product-line.

Association Online Application System
Professional Engineers and Geoscientists of BC — APEGBC is the licensing body for Professional Engineers and Geoscientists in the Province of British Columbia. CIO helped APEGBC to implement their online application system, allowing prospective members to apply over the web by entering the required information and follow the progress of their applications. A key contribution for us was the development of the online "Self Assessment Tool" (SAT), which gave applicants the opportunity to perform a "preliminary" assessment in order to look ahead to what requirements would be requested of them.

Energy-Efficiency Monitoring System for Buildings
ESC Automation Ltd, Surrey BC — ESC Automation is well known in the HVAC industry for engineered designs and installations of DDC systems for large buildings and complexes, such as schools, hospitals, and airports. With a focus on the energy-efficiency of their clients' buildings, along with ease of maintenance, ESC retained the services of CIO Software to help build the "Bureau Service". The system communicated with digital controls and helped to monitor facility-specific procedures, diagnose remote systems, notify and track issues, and report results.

Mobile Phone Systems & Applications
Telus Mobility, Burnaby BC — On contract to Telus Mobility, we built a real-time CDR (Call Detail Record) Querying and Reporting database system to help managers track calling activity on the cellular network. This was used for trouble-shooting, fraud-detection & monitoring, growth-planning, and general analysis & statistics. Later we converted multiple mission-critical systems from client/server implementation to 3-tier and web-based, including "RAVE" (a rate-plan analysis and optimizer tool) and "ADIOS" (automatically disconnect customers whose accounts are in severe arrears).

Vessel & Cargo Tracking System
Vancouver Port Authority, Vancouver BC — "Best Administrative System", Windows World Open Competition: on subcontract to the Vancouver Port Authority, CIO Software designed and developed a large set of Crystal reports and stored procedures for the award-winning "PortView" system. PortView assisted in the tracking of vessels, containers, and cargo, along with the coordinating of truck, rail, and barge. Reports included statistics, data validation, accounting, and vessel tracking.

Internal Product Ordering System
Chevron Canada Ltd, Vancouver BC — We helped Chevron Canada to design and build components in a desktop-based Order-Entry system ("CAST") whose purpose was to manage and process orders submitted by both wholesale and retail outlets of petroleum products. The system interacted with SAP A/R, Inventory Management, and the Data-Warehouses.
Contact us to learn more about how we can make IT work for you.